Online Resources for Parents and Coparents Through a Divorce
This guide from Kids First Iowa shares wonderful tips & resources about parenting in a variety of real-world circumstances. Bookmark & share the information below if you or anyone you know is in need of helpful resources.
Websites for Parents: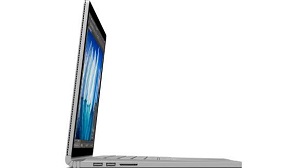 Books for Parents: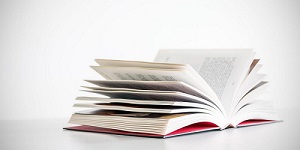 BIFF for Coparent Communication by Bill Eddy, LCSW, Esq.
Caught in the Middle: Protecting the Children of High-Conflict Divorce by Carla Garrity & Mitchell Barris
Co-parenting 101: Helping Your Kids Thrive in Two Households after Divorce by Deeshaw Philyaw and Michael D. Thomas
Coparenting After Divorce: A Handbook for Clients by the ABA Family Law Section
The Co-Parenting Survival Guide by Elizabeth S. Thayer, Ph.D. and Jeffrey Zimmerman, Ph.D.
Crazy Time: Surviving Divorce and Building a New Life by Abigail Trafford
Does Wednesday Mean Mom's House or Dad's?: Parenting Together While Living Apart by Marc Ackerman
The Fresh Start Divorce Recovery Workbook: A step-by-step program for those who are divorced or separated by Bob Burns
Getting Past No: Negotiating Your Way from Confrontation to Cooperation by William Ury
Getting To Yes: Negotiating Agreement Without Giving In by Roger Fisher et al.
Helping Your Kids Cope with Divorce the Sandcastles Way by Gary Neuman
How to Avoid the Divorce From Hell and Dance Together at Your Daughter's Wedding by Sue Talia​​​​​​​
Impasses of Divorce: The Dynamics of Resolution of Family Conflicts by Janet Johnston
In the Name of the Child: A Developmental Approach to Understanding and Helping Children of High-Conflict and Violent Divorce by Janet Johnston & Vivienne Roseby
Mom's House, Dad's House: Making Two Homes for Your Child by Isolina Ricci
Surviving the Breakup: How Children and Parents Cope with Divorce by Judith Wallerstein
What Children Need to Know When Parents Get Divorced by William Coleman​​​​​​​
What About the Kids? Raising Your Children Before, During, and After the Divorce by Judith Wallerstein & Sandra Blakeslee
If you or anyone you know is in need to speak with one of our family law attorneys or experienced paralegals, please call (303) 224-9000 during business hourse (8:30AM-5PM MST M-F) or they can send us a message here at any time.
#kidsfirst #parenting #parentingresources #coparenting #parentinghelp #parentingguide #coparent #divorcedwithkids